From Mr Raraty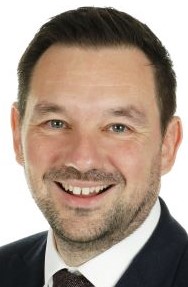 As you are aware Rodings works in partnership with ten other local schools known as DEEP (Dunmow Excellence in Education Partnership) to support each other and share good practice to provide the best educational outcomes for all the children in the local area.
As a member of DEEP, I have been offered a very exciting opportunity to support another school within the group whilst they recruit their new Principal.
For the Summer term, I will be seconded to Flitch Green Academy as Acting Principal for four days a week, providing support and guidance as the school transitions between their existing and new Principals. On the 5th day, I will be at Rodings to catch up with the children and staff. I will then return full time in September.
At Rodings, I will be leaving you in the very capable hands of Mr Crawley as he becomes Acting Headteacher in my absence. As you know Mr Crawley and I work very closely together, and he shares the same dedication and passion for Rodings as I do, thus, providing consistency whilst I am away. Existing members of the Senior Leadership Team, Mrs Brown, Mrs Oakley, Mrs Paget and Mr Wright, will take on additional responsibilities to support Mr Crawley's new role. Mr Crawley and the rest of the team will continue the brilliant work that has been started over the last year and I will still be involved in any strategic decision-making.
This is an amazing experience for both schools but also myself and Mr Crawley. I want to reassure you that I am fully committed to Rodings and I see this as an opportunity to spread some of the Rodings love but also to learn new ideas that can be shared across both schools.
I look forward to the rest of the Spring term and making Rodings the best school it can be.
Thank you for your support!
Mr Raraty