E-safety
The button has been developed to offer anyone living in the UK a simple and convenient mechanism for gaining access to reporting routes for commonly used social networking sites, gaming platforms, apps and streaming services alongside trusted online safety advice, help and support. It also provides access to an online mechanism for reporting online harm to the RHC service for those over the age of 13 where an intial report has been made to industry but no action has been taken. RHC will review content in line with a sites' community standards and act in a mediatory capacity where content goes against these.
Children under 13 years of age are encouraged to tell an adult that they trust about what has happened and to ask for their help in reporting this going through the how we can help resource together.
---
We are a National Online Safety Certified School!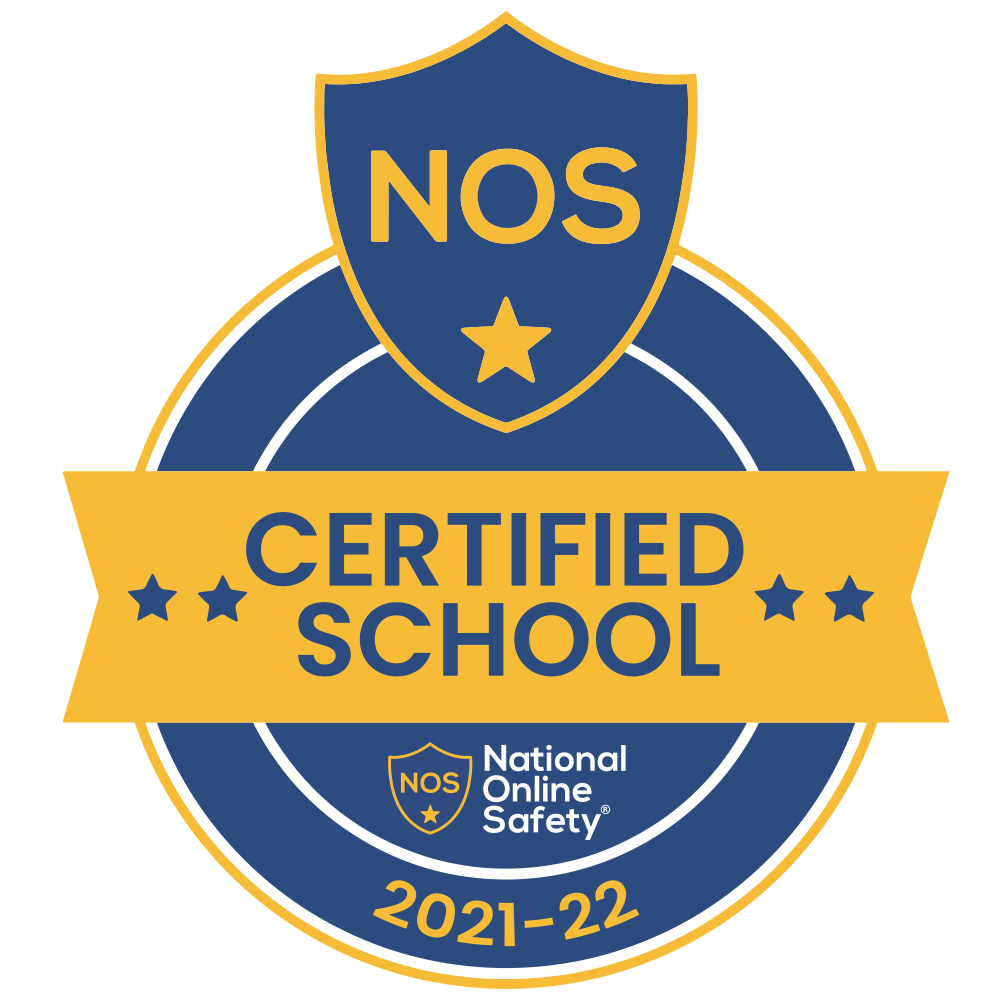 We are delighted to announce that we have passed the statutory safeguarding and curriculum requirements in order to become a NOS Certified School.
---
Here are some really helpful e-safety websites for you: