Platinum Jubilee - Events and Non-Uniform Day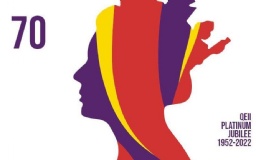 We are really looking forward to having a day celebrating a significant moment in history.
On Friday 27th May we will be having a celebratory day in school. The children will be taking part in activities in their classes during the day and for lunch we are having fish and chips, with mushy peas, on the playground as part of a street party.
For the day the children will be able to attend school in red, white and blue themed non-uniform. More details will follow on Class Dojo.